Psychological Health & Safety
---
Approximately 20% of employees will experience a significant mental health issue or crisis. 47% of employed Canadians report that work is the most significant source of stress in their daily lives. Mental Health Solutions assists organizations to create and sustain healthy workplace cultures. The process involves an assessment of the current cultural climate and incorporates an examination of health benefits, environmental considerations, policies, and health and wellness services. Additional information is gathered from stakeholder consultations. Mental Health Solutions formulates an in-depth report outlining strengths, recommendations for growth, and strategies for developing and sustaining a psychologically healthy workplace.
A psychologically healthy and safe workplace promotes workers' psychological well-being and actively strives to prevent harm to worker psychological health including in negligent, reckless, or intentional ways. Workplaces with a positive approach to psychological health and safety are better able to recruit and retain talent, have improved employee engagement, enhance productivity, are more creative, innovative, and have higher profit levels. Other positive impacts include reduced conflict, grievances, turnover, disability, injury rates, absenteeism, and performance and morale problems. (The National Standards of Canada for Psychological Health and Safety in the Workplace, MHCC, 2013)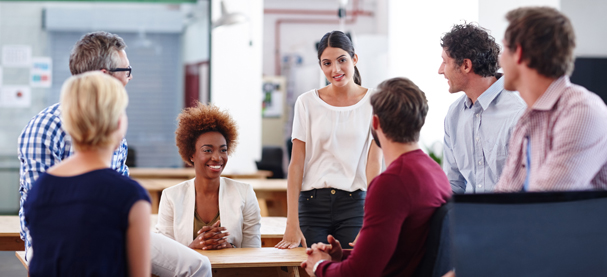 Psychological Health & Safety Planning Process
---
Step 1
A review of company culture.
Step 2
Assessment of current services and supports, policies and procedures.
Step 3
Stakeholder consultations.
Step 4
Feedback outlining strengths, recommendations for growth and sustainability.
Step 5
Planning and Impementation
Step 6
Evaluation