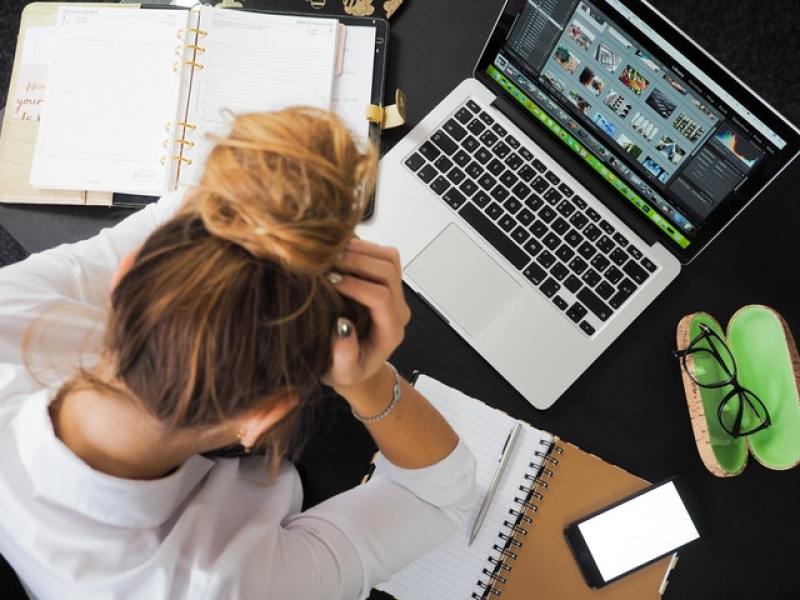 Mental health is expensive for employers.

500,000 Canadians will miss work each week due to mental health issues.

Canadian companies lose an estimated $16 billion per year in productivity.

30% of all disability claims are related to mental health illness.
Steps to Promote Workplace Mental Health
1. Have open, informed, supportive, and meaningful interactions with staff around topics of mental illness and workplace mental health to create a safe environment and begin to reduce stigma.
2. Develop a vision statement that reflects your company's commitment to promoting mental health.
3. Incorporate wellness checks into meeting agendas.
4. Assess your workplace for potential hazards to mental health and develop a strategy to eliminate or mitigate risks.
5. Encourage employee participation.
6. Model respectful behaviour.
7. Ensure conflict resolutions processes are in place.
8. Promote work-life balance.
9. Examine and manage workloads.
10. Educate staff about benefits you provide and community resources.
The benefits of investing in employee mental health and well-being include being better able to recruit and retain talent, improved employee engagement, enhanced productivity, increased creativity and innovation, higher profit levels, and reduction of key workplace issues including risk of conflict, grievances, turnover, disability, injury, absenteeism and performance or morale problems.
Karen Vanscoy, RN, BScN operates Mental Health Solutions and is a CMHA certified Psychological Health and Safety Advisor with more than 25 years of mental health education and experience. Call 905-969-3999, email Karen at info@mymentalhealthsolutions or visit www.mymentalhealthsolutions.ca to book a free consultation to discuss how Karen can assist your organization to develop, promote and sustain the psychological health of your workplace.